Listing Details
Enchackal Lawyers.
Legal, Migration& Conveyancing.
A law firm that cares your property, immigration, Estate planning and Business needs.
We are lawyers and migration agents who believe in making a difference in the lives of others.
We're optimistic, hopeful and believe that there is no case too hard to take on and we believe we can make a difference for you every time.
Whatever help you need, whether it be the law or migration, contact us on 0410 085 000 to make an appointment to see a lawyer or a migration agent at our firm.
Gallery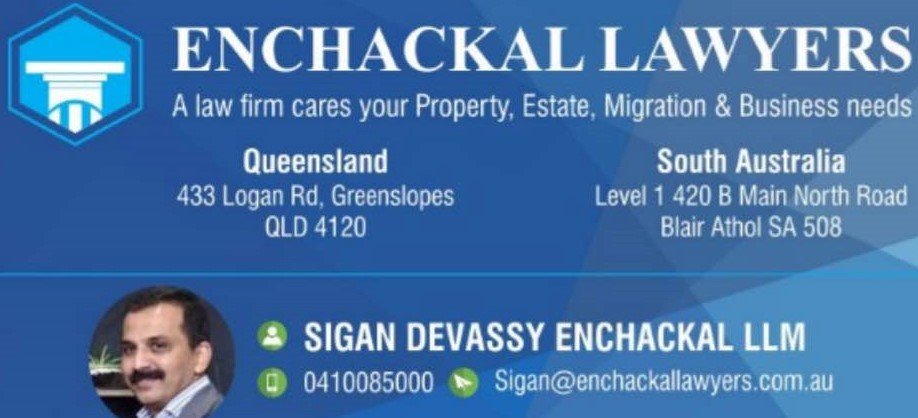 Features
EFTPOS, Credit/Debit Card
Contact Information
420b Main North Road, Blair Athol SA, Australia