Listing Details
The Canberra Malayalees association was formed as an informal organisation in the mid-nineties by Canberra Keralites for arranging social functions relating to Keralite/Malayalee culture.
The first Onam was celebrated in 1996, a joyous union of the thirty odd Malayalee families in Canberra. Since then we have steadily grown, with hundreds of Malayalee families now in the group from various parts of Kerala, other parts of India and overseas. We have about four get-togethers during the year: for Onam, Ch
ristmas, Cultural Nite and Malayalee barbecue. Sports activities include cricket (Canberra Malayalee Cricket Club), soccer, basketball and badminton.
In 2011, it was decided to register the group as an association. The Canberra Malayalee's Association conducted the 1st Annual General Body Meeting on the 04th June 2011 and was presided by Dr. Sadanandan Nambiar. The AGM elected an Executive Committee for the year 2011- 2012 consisting of nineteen members & constitution sub committee consisting of five members.
If you are a Malayalee living in the ACT or surrounding regions, please join us and enjoy the company of other like minded Malayalees, revisiting the rich cultural heritage of Kerala, the mellifluous language and the fine cuisine from the land of coconuts, clean water and green horizons.
Gallery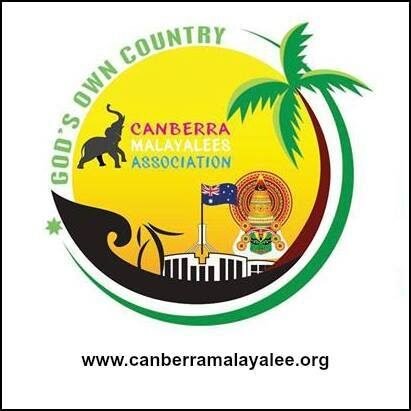 Contact Information
PO Box 85,2606 Woden Valley, ACT, Australia